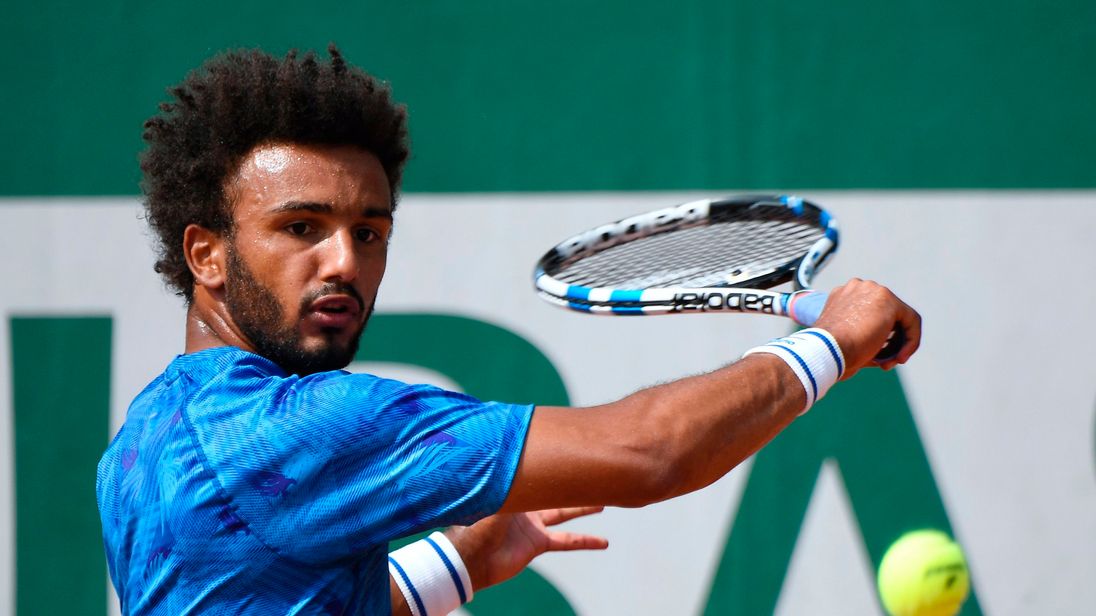 A tennis player has been banned from the French Open after attempting to kiss a TV presenter against her will during a live broadcast.
Maxime Hamou, 21, grabbed Eurosport journalist Maly Thomas while she interviewed him after his first round 6-3 6-2 6-4 loss to Pablo Cuevas on Monday.
Thomas pulled away from the French player as he repeatedly attempted to kiss her on the head, before he wrapped his arm around her neck and pulled her back.
The presenter later described the interview as "frankly unpleasant", adding: "If it hadn't been live on air, I would have punched him".
French Open organisers said the star was guilty of "reprehensible behaviour".
Meanwhile, a Eurosport spokesman said Hamou's actions were "highly inappropriate".
He said: "We do not condone such conduct in any way. Maly is a highly respected journalist and we are pleased that a full apology is being offered.
"We apologise to any viewers who may have been affected."
In January 2016, West Indies cricket legend Chris Gayle was fined almost £5,000 for

asking out Melanie McLaughlin

of Australia's Channel Ten during a TV interview.
He said: "To see your eyes for the first time is nice. Hopefully (we'll) win this game and we can have a drink after. Don't blush, baby."
A visibly rattled McLaughlin replied: "I'm not blushing."
Gayle later apologised but defended his remarks as a "simple joke".
He said: "It seemed to be blown out of proportion. There wasn't anything at all meant to be disrespectful to Mel."
Share this post with others on social media with options below.