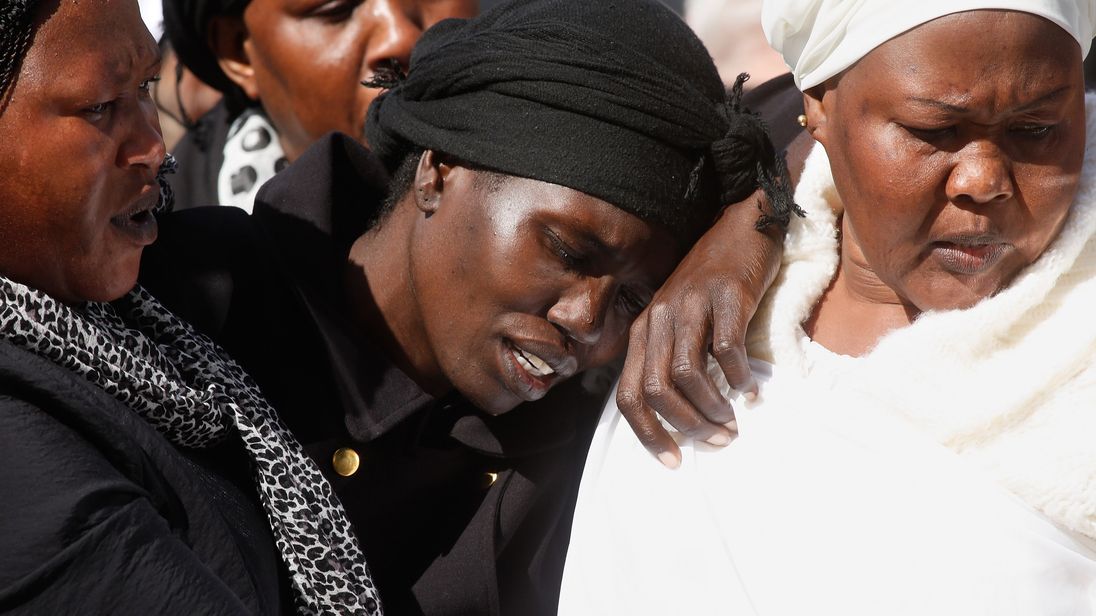 A mother who drowned three of her children by deliberately driving the family car into a lake has been jailed for 26 years.
Akon Guode, 37, pleaded guilty to two counts of murder, one count of infanticide and one count of attempted murder at Victoria's Supreme Court in Australia.
The mother had

driven four of her seven children into a lake

on the outskirts of Melbourne in April 2015.
Her 16-month-old son Bol and four-year-old twin boys Hanger and Madit died, while her five-year-old daughter Alual was rescued from the partially submerged car.
A court had previously heard how Guode, who arrived in Australia after fleeing Sudan's civil war in 2006, believed witchcraft was to blame for her actions.
Guode's eldest daughter claimed her mother had experienced dizzy spells in the months leading up to the deaths.
Justice Lex Lasry described a "horrendous crime" as he jailed her for 26 years and six months, with a non-parole period of 20 years.
The judge, who revealed he would have sentenced Guode to life in prison had she not pleaded guilty, said: "People don't understand why you did what you did."
He branded the reasons for her deed a "tragic mystery".
But Justice Lasry also described Guode's actions as the "product of extreme desperation" after her mental health declined following the birth of her youngest child.
Witnesses had told how Guode, who wept and wailed during the sentencing, had become isolated from the Sudanese community.
She was also said to have complained of threats from the estranged wife of the children's father, with whom she'd been having a long affair.
Guode's husband died in Sudan's civil war, which resulted in the independence of South Sudan that now incorporates her hometown.
The judge said Guode, born one of 16 children, is likely to be deported on her release from jail.
Share this post with others on social media with options below.