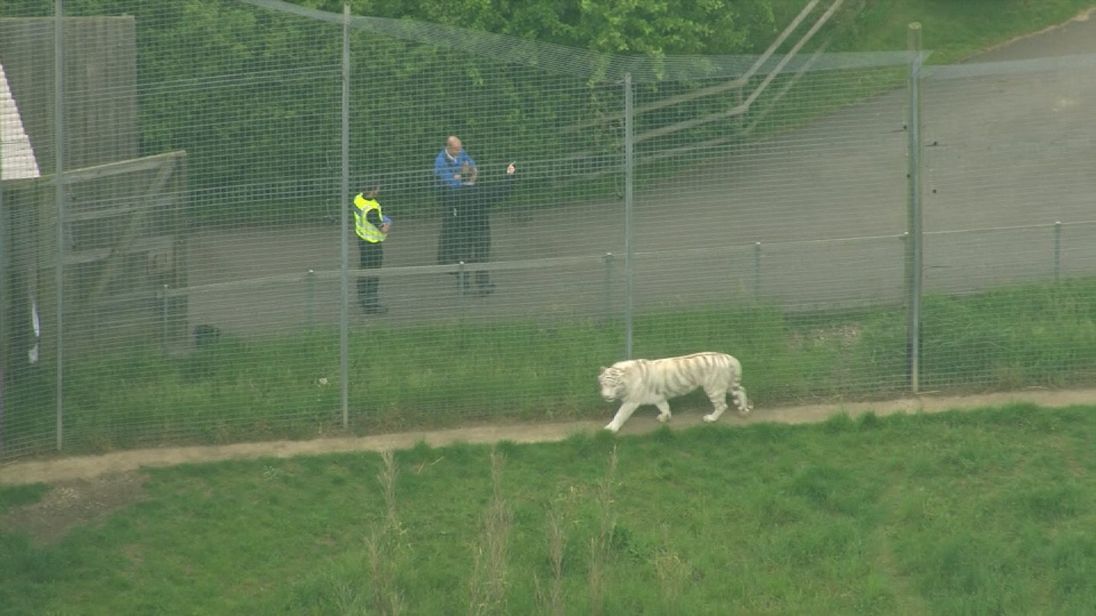 A female zookeeper has been killed by a tiger in a "freak accident" after it entered the enclosure she was in.
Police were called to Hamerton Zoo Park near Huntingdon, Cambridgeshire, at 11.15am to reports of a serious incident and an air ambulance was at the scene 20 minutes later.
Visitors to the attraction were evacuated shortly afterwards.
Cambridgeshire Constabulary said on Facebook: "Officers attended a serious incident at Hamerton Zoo Park, Steeple Girding, at around 11.15am today.
"A tiger had entered an enclosure with a keeper. Sadly the female zookeeper died at the scene.
"At no time did the animal escape from the enclosure.
"The incident is not believed to be suspicious."
Eyewitness Jeff Knott, from Cambridgeshire, said staff had been "a real credit" to the zoo during the evacuation.
He said: "Staff were very calm and professional. All visitors around us were leaving in a very calm manner - no running, shouting or anything similar."
Hamerton Zoo Park said in a statement that a "freak accident" was to blame.
It added: "Our thoughts and sympathies are with our colleagues, friends and families at this dreadful time."
Four years ago, a keeper at South Lakes Safari Zoo in Cumbria died after being mauled by a Sumatran tiger.
The zoo was fined £255,000 at Preston Crown Court in June last year following the death of Sarah McClay, 24, in May 2013.