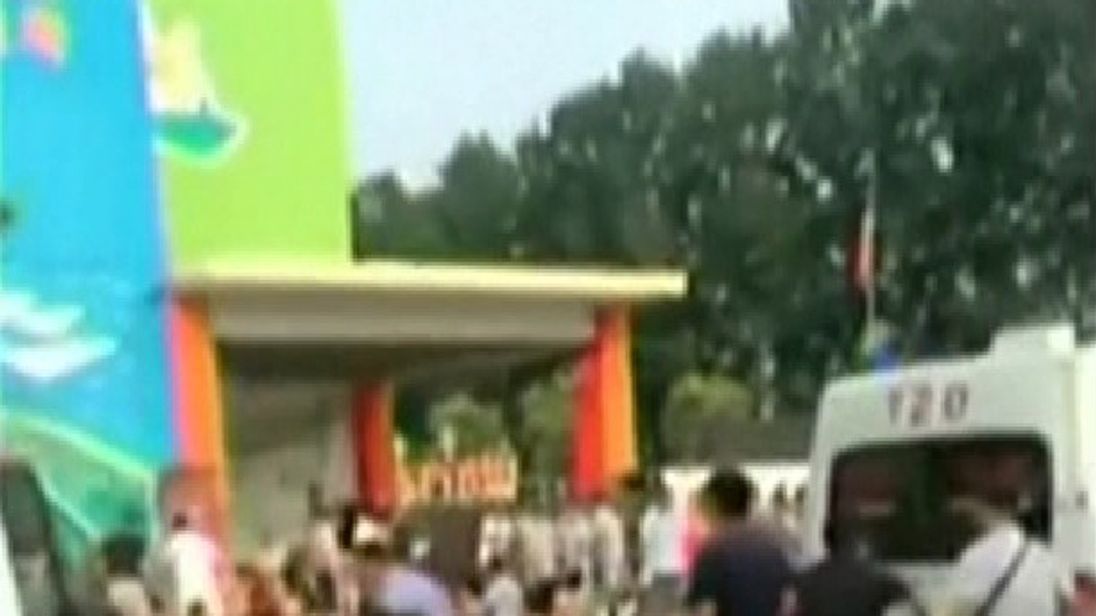 Seven people have been killed and at least 66 others injured in an explosion at a nursery in eastern China.
The blast happened outside the gates of the Chuangxin Kindergarten in Fengxian at 4.50pm - as relatives were reportedly collecting their children at the end of the school day.
Two victims died at the scene of the explosion.
Nine people have been described as seriously injured, according to officials.
Graphic images on social media purportedly showed the scene with adults and children lying on the ground.
It was not immediately clear whether the explosion was deliberate or an accident.
Public security minister Guo Shengkun ordered a "prompt" investigation and "demanded enhanced checks of possible risks at densely populated venues", the official Xinhua news agency said.
His deputy was sent to the area to conduct the probe.
Xinhua said that children were leaving school when the blast occurred.
However, the Fengxian county government said class was still going, and teachers and students were not among the casualties.
The blast is the latest tragedy to strike nursery schools in China in recent months.
In May, 11 children were killed along with their teacher and driver, when their school bus caught flame inside a tunnel in eastern Shandong province.
Officials later said the fire was started by the driver who was angry about losing overtime wages.
In January, a man armed with a kitchen knife stabbed and wounded 11 children at a nursery school in the southern region of Guangxi Zhuang.
Share this post with others on social media with options below.