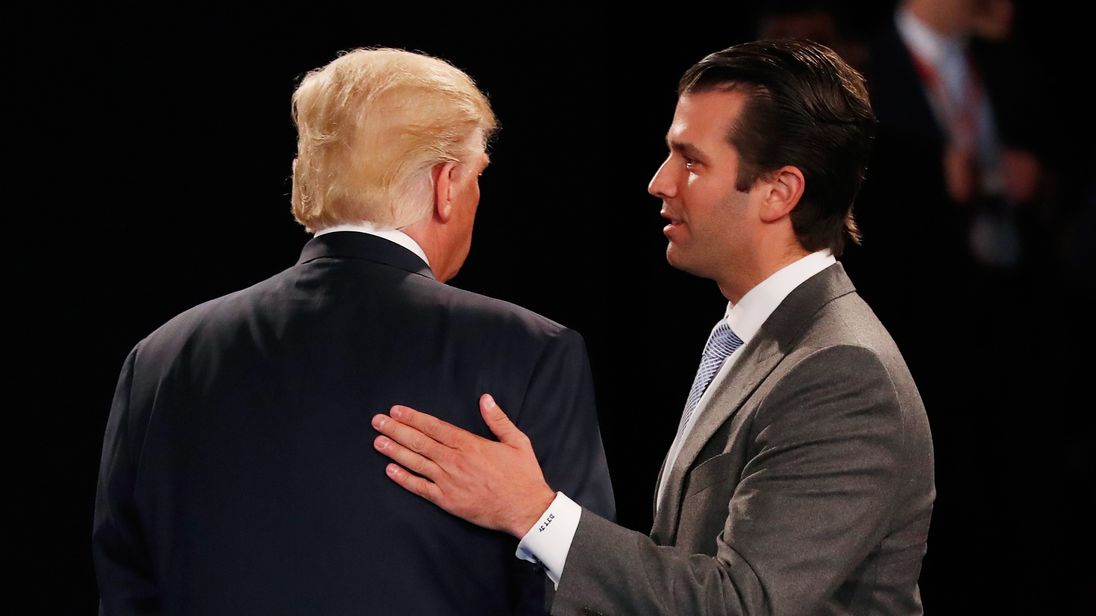 An ex-Russian "spy" has admitted he attended a controversial meeting with Donald Trump's son in 2016.
Rinat Akhmetshin, named in US Senate documents as a former "Soviet counter-intelligence officer", confirmed he was present at the discussion

Mr Trump Jr had with Russian lawyer Natalia Veselnitskaya

.
He claimed the meeting was billed as part of a Russian government effort to help Mr Trump during last year's US presidential election campaign.
The lobbyist said Mr Trump Jr was disappointed when he asked for evidence of illicit money flowing to the rival Democratic National Committee and Ms Veselnitskaya could not provide it.
Mr Akhmetshin said the group's conversation was "not substantive" and he "actually expected more serious" discussion.
The latest revelation adds another shift in the tale that has sparked questions over the Trump campaign's ties to Russia.
Mr Trump Jr did not disclose Mr Akhmetshin's presence in statements and emails he released earlier this week about the meeting.
The correspondence showed Mr Trump Jr was told Russian figures wanted to meet to pass on negative information about Democrat Hilary Clinton.
Jared Kushner, Mr Trump's son-in-law and current White House senior adviser, and then-campaign chairman Paul Manafort also attended the discussion.
The Russian government has denied any involvement in or knowledge of the June 2016 meeting.
Asked on Friday about Mr Akhmetshin, Russian President Vladimir Putin's spokesman Dmitry Peskov told reporters: "We don't know anything about this person."
Details on Mr Akhmetshin's identity come mostly from a letter sent earlier this year from the US Senate's Judiciary Committee chairman to the head of Homeland Security.
It says the lobbyist is Russian-born, but moved to the US in the 1990s and became an American citizen in 2009.
Mr Akhmetshin is described as a former "Soviet counter-intelligence officer", who worked for the GRU - Russian foreign military intelligence.
The letter cites reports he "specialises in 'active campaign measures', ie subversive political influence operations often involving disinformation and propaganda".
It says Mr Akhmetshin denied the allegations, despite his "admission to the press that he had been a Russian intelligence officer, in response to a different press inquiry".
Speaking after his presence at the 2016 meeting emerged, Mr Akhmetshin claimed he was drafted to serve in the Soviet Army from 1986 to 1988 but was not trained in any spy tradecraft.
"I think I have a right to tell my story," he said.