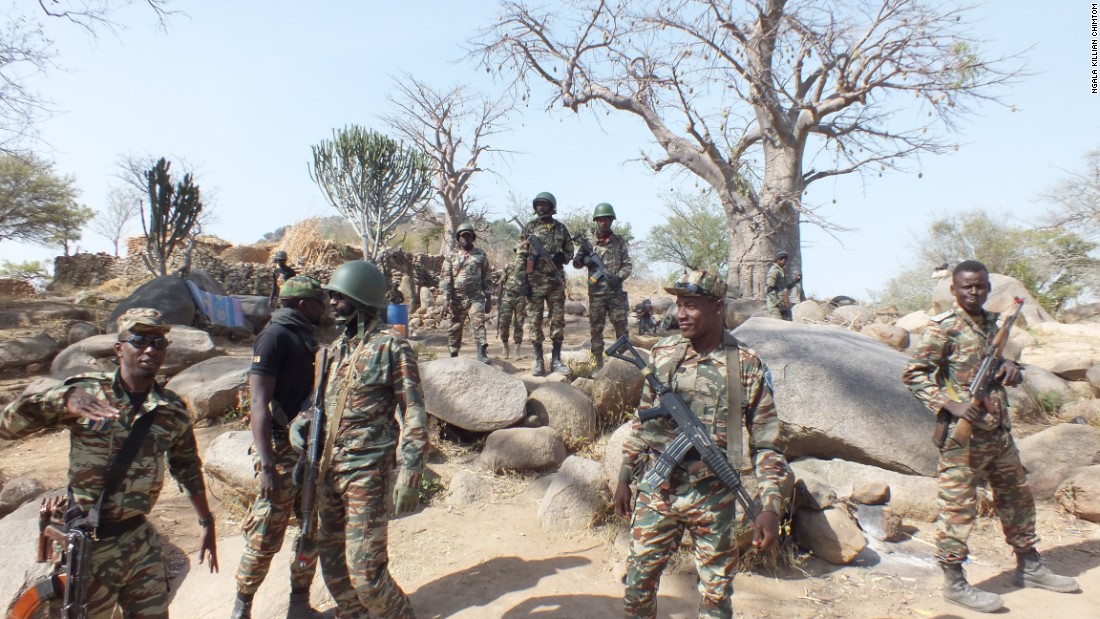 The Nigerian Army said on Thursday that at least six key leaders and several

Boko Haram

militants have been killed in military operations in the last few days.
Among those killed were the Deputy Hisba Leader of Boko Haram, Man Tahiru, and other top commanders of the insurgent group such as Abu Dujana, Man Chari, Malam Abu Sa'ad and Goni Bamanga.
Several members of the terror group were also killed in the

operations

conducted during the week.
The Director of Nigerian Army Public Relations, Brig. General Sani Usman, said in a statement that the Nigerian Army and the

Nigerian Air Force (NAF)

carried out heavy artillery bombardments and air interdictions to hit targets believed to be hideouts of Boko Haram leaders.
The statement reads: "Based on information received about the location of some suspected top Boko Haram leaders, the Nigerian Army and the Nigerian Air Force have been carrying out heavy artillery bombardments and air interdictions on registered targets that had killed a large number of

Boko Haram

terrorists including some of the group's key leaders.
"The Nigerian Army artillery using Multi-Barrel Rocket Launchers has lobbed many rockets over the suspected location the terrorists' leaders are hiding. Video clips obtained on battle damage assessment showed the clear success of the exercise. More details of successes achieved will be made available as the operation continues.
"The key Boko Haram terrorists Ameers neutralized within the week during the joint Artillery and Nigerian Air Force air bombardments include – Abu Dujana, Man Tahiru (Deputy to Boko Haram terrorist group Hisba leader), Man Chari, Malam Abdullahi Abu Sa'ad and Goni Bamanga.
"The Nigerian military would continue with the concerted onslaught on the reported Boko Haram terrorists' location till they have been eliminated."