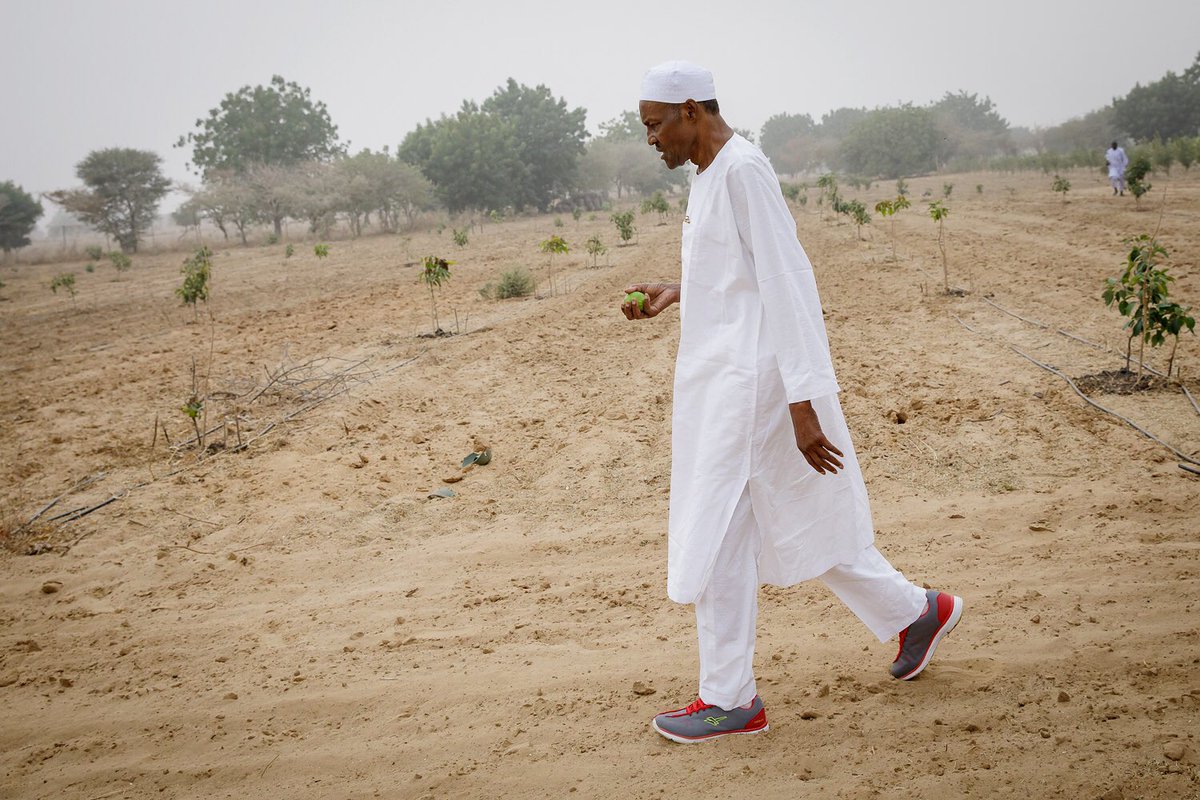 Nigeria - President Muhammadu Buhari Sunday 10th December, 2017 visited his hometown Daura, Katsina State.
He tweeted photo shots of his farm and tried to inspire Nigerians to venture into farming. He also plans to jet out of the country in few days to Paris for the One Planet Summit.
See TWEET and PHOTOS after the cut>>>
I'm spending a few days at home in Daura before I travel to France for the One Planet Summit. Today I paid a visit to my farm. I grow fruits & vegetables,& keep cattle. I hope this will inspire one more person to take up farming. My vision is for a country that grows what it eats pic.twitter.com/gMZIpHOtYk

— Muhammadu Buhari (@MBuhari) December 10, 2017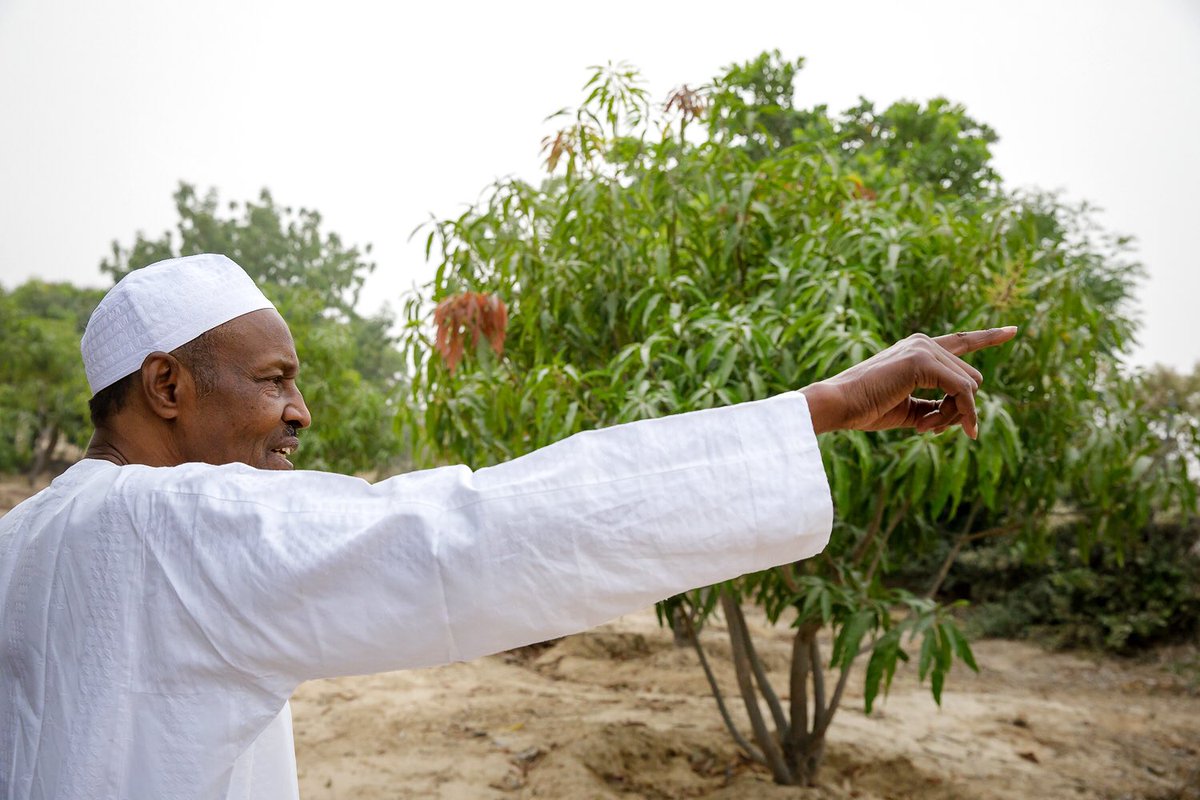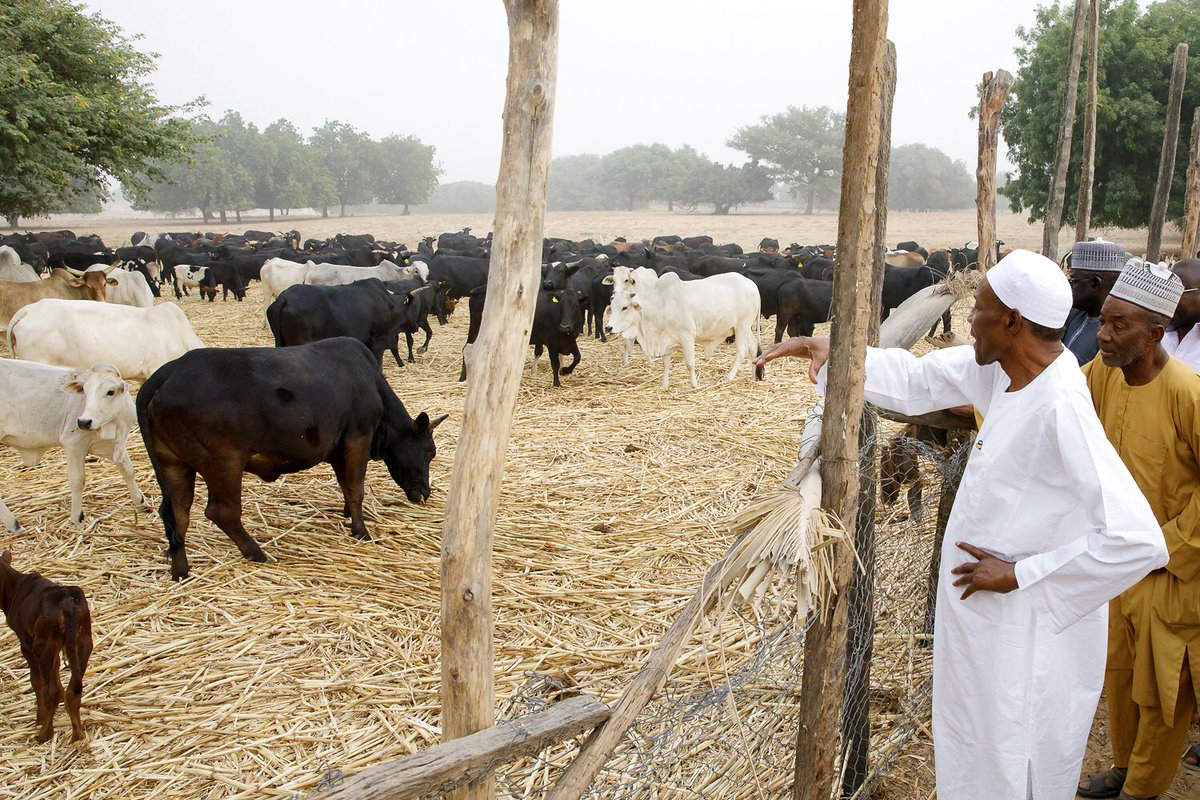 WHEN ON WEB VIEW, SEE OUR TOP LEFT AND RIGHT SIDE BAR FOR LIVE STREAM NEWS CHANNELS (GLOBAL AND NIGERIAN )

Connect with Joshua Osagie (Blog owner)
Share this post now with others on social media. Use media options below.