Nigeria - Senator Shehu Sani on Tuesday came hard on President Muhammadu Buhari. He said the President no longer has the goodwill he enjoyed prior to the 2015 general election.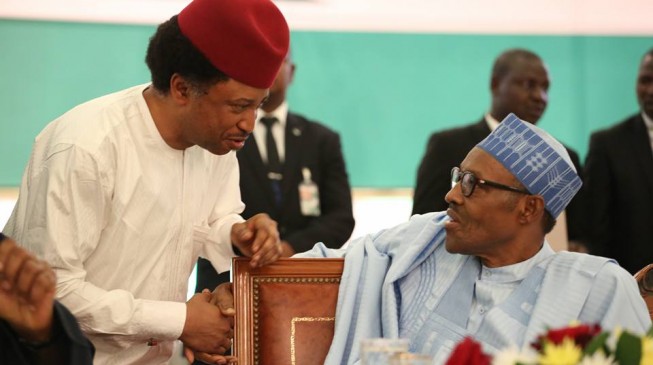 Sani, in a post on Facebook, also criticised the statement by Buhari that ​​ Nigerians were impatient.
The lawmaker wrote: ​"I disagree with this submission. ​ ​ Nigerians, ​ ​ especially the masses have demonstrated an unprecedented level of patience with this administration.
​"​ The love of the masses for the President is beyond the usual and even stretched to hypnosis. ​ ​ The President is not as popular as he used to be but still command an appreciable cult follower-ship among the poor.
​"​ The poor still see him as their messiah. ​ ​ They endure all pains and hardships and see it as sacrifice.They denounce his critics even when they are right,they applaud the President even when he's wrong.
"​ In the heart of many of his followers,he's raised to a saintly,angelic and infallible mortal. ​ ​ Until recently, ​ ​ the fanaticism of the President supporters in some parts of the country has created a tyrannical atmosphere of fear and of silence ​.W e have an institutionalize intolerance to contrary opinions and to be safe is to kow tow.
​"​ When the President went on long health vacation, ​ ​ they prayed and never protested, ​ ​ they even CHASED CHARLEY and could have CHOCKED him if he stayed. ​
"​ PMB is the only President in history that can whip people with koboko and they will smile and thank him for the lashes.The masses are ​p​ atient. ​ ​ And love for the President is the power of their patience. ​"​
WHEN ON WEB VIEW, SEE OUR TOP LEFT AND RIGHT SIDE BAR FOR LIVE STREAM NEWS CHANNELS (GLOBAL AND NIGERIAN )

Connect with Joshua Osagie (Blog owner)
Share this post now with others on social media. Use media options below.