At least 27 children have died after a school bus plunged 200ft (60m) into a gorge in the Himalayan foothills in India.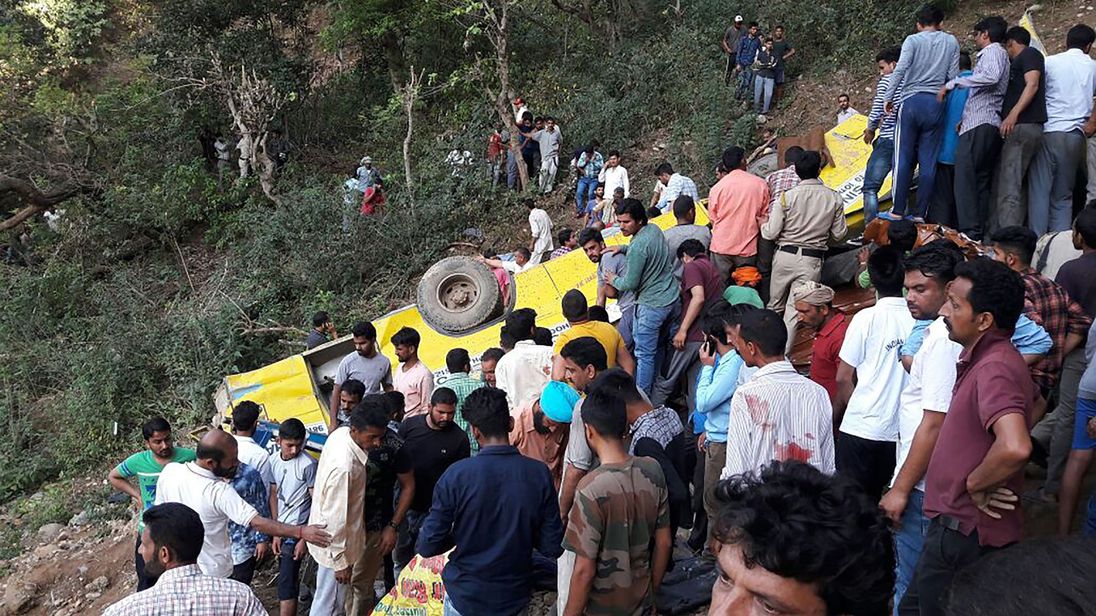 The young victims were said to be aged between 10 and 12.
The accident happened in the Kangra Valley in the northern state of Himachal Pradesh.
Two teachers and the bus driver were also believed to have died.
At least a dozen other people were taken to hospital. Rescue teams have reached the scene.
The driver was speeding and lost control at the edge of the gorge, police officer Sunil Kumar said, adding that the rescue operation would continue into the night.
The bus was carrying children studying at a private school in Nurpur town, 300km (185 miles) from the state capital, Shimla.
WHEN ON WEB VIEW, SEE OUR TOP LEFT AND RIGHT SIDE BAR FOR LIVE STREAM NEWS CHANNELS (GLOBAL AND NIGERIAN )

Connect with Joshua Osagie (Blog owner)
Share this post now with others on social media. Use media options below.